November 2, 2022

0 Comments
When it comes to top fashion designers in Pakistan fashion industry saadiaasad is a prominent player who is internationally known for their unique and innovative fashion statement which saadiaasad has provided to its customers since decades. Saadiaasad is a brand that has combined their year's long experience with the modern trends which make it an up to date brand that has provided the style of eastern and western wear with unmatchable quality and superb value for money. Luxury apparel range has always been a center of attention by saadiaasad as there luxury collections by them are always a truly inspiring and superior collection. These luxury collections by saadiaasad include a vast variety of (Bridal Collection) wedding and party wear dresses, all of which are extremely beautiful and eye catching.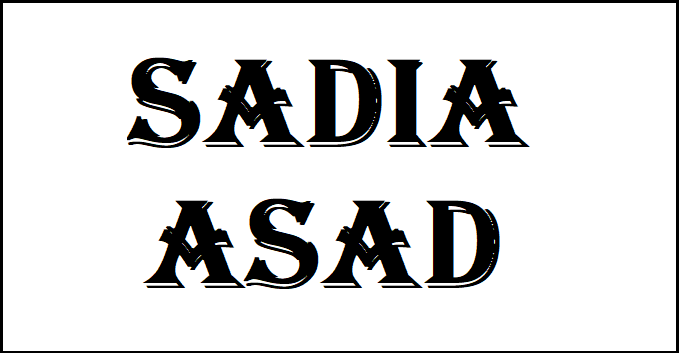 Dealing with worldwide fashion trends precisely and comprehensively saadiaasad has displayed its innovative abilities in the newly introduced luxury noor collection by one and only saadiaasad. The luxury noor collection by saadiaasad is a never ending collection which comprises mainly of the wedding and party wear dresses. All of these dresses are based on the cultural sentiments and modern trends which are combined into the design philosophy that is derived by saadiaasad for this collection specifically. Pakistani women always tend to look distinctive and different from each other and to support their stance the saadiaasadnoor collection has the perfect formal as well as semi-formal dresses in it which are supported by vibrant and striking color scheme. The highly exotic patterns and designs will truly multiply the beauty of your outward appearance. The luxury noor collection by saadiaasad is mainly based on the chiffon and khaddar fabric which are both of premium quality. These pure fabrics are developed after years of research to grant you with utmost comfort and ease. The major chunk of the luxury noor collection by saadiaasad is the unstitched varieties that are equally good and elegant. For your one of wedding and parties these attractive clothes are undoubtedly an ideal choice for you to discover this side of Pakistani outfits. The classical embroideries are a part of almost every dress which speak out the dedication of saadiaasad which they have for this collection. The traditional touches combined with classical silhouettes make this collection a truly remarkable piece of art. With over thousands of different types of dresses in the luxury noor collection by saadiaasadsarees, kurtis, maxis and lehengas are a vital part amongst others. These different types of super attractive dresses provide you with an excellent opportunity to reflect the conventional and classic theme at their wedding and party functions. Although saadiaasad is a premium brand with executive designs in its portfolio but the prices of the dresses in this collection are extremely affordable according to the quality standard of this collection.
To experience the sophistication and pure class of this marvelous collection order your favorite dress form the luxury noor collection by saadiaasad today to attend your weddings and parties with a trendsetting appearance. So order it today form anywhere in Pakistan.