Latest Blog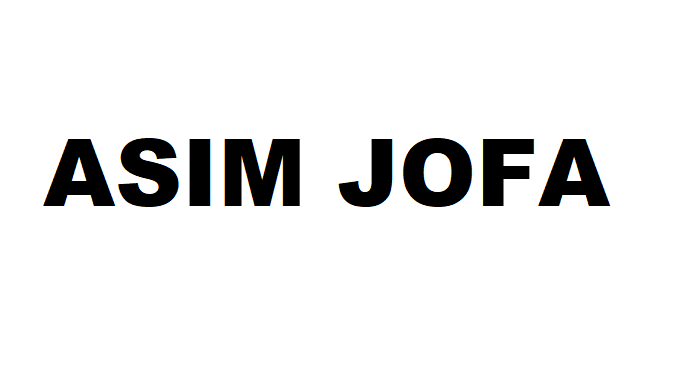 Asim jofa is an executive fashion brand in the Pakistani fashion market which has provided collections incorporated with perfection and glamour. Asim jofa has continued to provide these clothing range full of excellence and charm to the Pakistani audience. Each year the brand launches exclusive collections which create more buzz and help Pakistani women to look fabulous. Among many premium collections launched by asim jofa this year the newest one is the all new asim jofa party dresses 2023 which is also known as the asim jofa festive collection. This collection is a vast collection based on a versatile design language which has been inspired form the classical traditions and cultures which have been given a modern twist through the creative patterns which are made in accordance to the modern trends. This design language is not only unique form other collections but also extremely appetizing as it is combined with…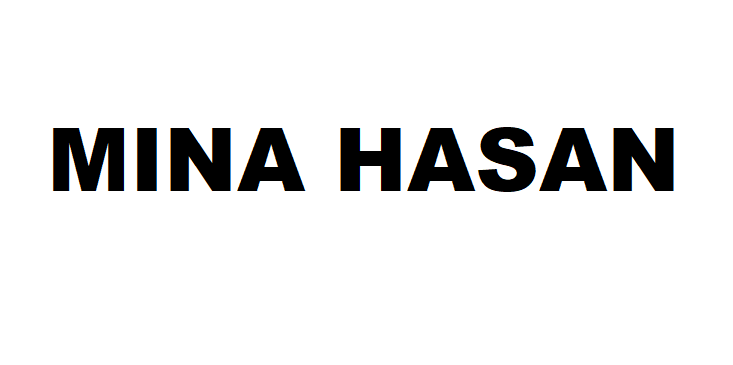 Mina hasan entered the market with a keen approach to provide the Pakistani women with a refined and pure fashion statement to enjoy and vibe with. Mina hasan believes that clothing is an integral part of a women's life and plays a very major role in completing the look of a women. This philosophy of mina hasan has enabled the brand to build an authentic customer base and widen its reach in the Pakistani market. To provide the Pakistani women with an ultimate choice for parties and other festive occasions mina hasan has launched it's all new mina hasan party couture. This collection by mina hasan is a vast and a versatile bridal collection which is inspired form the true aesthetics of the Pakistani roots and origins. The collection is designed to add more emotions and importance to your special day and make your special days even more special and…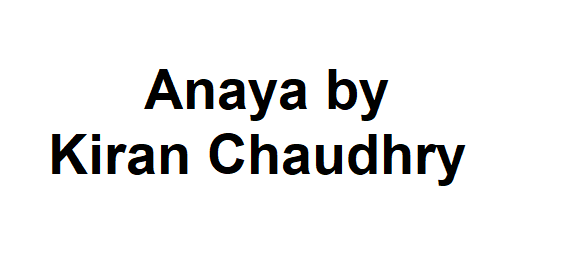 Anaya by kiran Chaudhry is a comparatively new brand in the Pakistani fashion market providing to the true essence of Pakistani traditions and cultures in the form of vast collections that are launched throughout the collection to provide you with the best clothing options to choose from at any time of the year. Each and every collection comes with its unique characteristics which makes it stand out from other clothing collections in the market at that time. Anaya by kiran Chaudhry has understood the Pakistani audience very well and knows exactly what is being demanded at the moment and tries to satisfy all the demands in its every next collection. The latest addition to the portfolio by kiran Chaudhry is the all new Anaya by kiran Chaudhry luxury lawn dresses in Pakistan which is a summer focused collection based on the super soft lawn fabric which is of top notch…
Bridal Collection 2023 Bridal Dresses Online Shopping
Bridalcollection.pk is one of Pakistan's leading and pioneering fashion focused online shopping in Pakistan platform's which provides it's Pakistani shopping customers with a vast and well curated selection of elegant bridal collections 2022 2023, premium, budget friendly or value for money pret, apparel and fashionable clothing. We also have a special focus on bringing the best value for money for our customers with regular sales, discounts and special vouchers just to add a special and loyal angle to our relationship with you.
WHY BRIDAL COLLECTION.PK
Now you may be thinking how are we different from every other textile brand website out there like sana safinaz, khadi or gul Ahmed websites and rightfully so, it's one of the questions that brought about the existence of bridal collections.pk. We also gave a lot of thought to this question because we just didn't want to be another website selling clothes like all the others out there the boring way, No ! We wanted to excel and solve previously unsolved problems with solutions that no one else was offering all the while selling clothes in a new, exciting and unique way. Bridal collections.pk (online shopping in Pakistan) as a hub or house of brands, having various designers and brands under one roof so that you can make your wardrobe efficiently and easily while seeing what's best of which brand thereby eliminating the need to stick to one brand. We save your time, your money and your sanity in this hard enough task.
Bridal Collection PARTY WEAR DRESSES:
Pakistan's rich and diverse party culture filled with tradition online shopping in Pakistan, love and lots of people is something we are proud of. The serene air of love, laughter and general relaxation is something that can only be enjoyed truly and even amplified with just the right dress. This category is one which has the most exciting, fun and trendy new fashionable dresses. Designers take great pride and experiment in designing and launching the party wear dresses each year as this is what determines whether the design choice is popular and will be used in other, more mature collections as well. Some famous brands making Party wear dresses are sana safinaz, five star lawn, charisma lawn, al karam studios, gul ahmed, khadi and many more in lawn, chiffon, khaddar, chicken kaari, jacuqard, linen, cotton, 1pc, 2pc, 3pc.
Bridal Collection LAWN DRESS:
Lawn dresses are something that the Pakistani women have a love affair with. The launch of these in itself is now considered an occasion and the way people respond to the launch is simply mesmerizing enough keep the brands vested in bringing new, fun and vibrantly striking designs each year. Now Lawn dress in Pakistan is one of the most popular collections in Pakistan and is adapted to many fronts of life to truly make it the one fabric suiting all needs. For daily wear you can opt for simple yet stunningly gorgeous digital printed light dresses that are light and fluttery yet resilient enough to take on the busiest of days while for formal events or get together an embroidered dress with gorgeous cultural inspired embroidery will look simply stunning without much effort.
Bridal Collection JEWELRY:
A dress is a very important part of one's attire but it is only completed with the right accessories. Jewelry is an accessory that despite being the smallest, often has the most significant impact on your overall fashion statement as those little articles are what tie your whole outfit together. Although the types of jewelry have largely remained the same like rings, earrings, necklaces and pendants, bangles and bracelets, anklets and nose pins, the style these adopt have changed much over the course of years. They have grown in size to accommodate the latest fashion trends and now are available in a larger variety of shades and colors with a variety of gemstones as well to choose from. Whether your tastes are classic or vivid and obnoxiously large, our online shopping in Pakistan website will have something for you to choose from at reasonable prices that'll keep enticing you to come back.
Bridal Collection HANDBAGS 2023:
Just like jewelry online shopping in Pakistan, handbags are also an accessory which are perhaps so sought after because they are the only functional part of your attire. Unlike apparel in which you only have to see what looks good and feels good, handbags are a more complex purchase as they require you to move beyond looks and bring your actual heft that you carry around with you. Too small and you are left with none of the important things you need to carry, too big and you sacrifice mobility and wasting the whole fashion statement you worked so hard to maintain.

Party Wear Online Shopping in Pakistan:
The bridal collection has launched its latest, "PARTY WEAR DRESSES" 2023. The bridal collection has introduced new variants to the style and fashion. The party wear collection has trendy, textured, colorful, and classic bridal dresses designs that fit for summer. The bridal collection has impressive replicas and a variety of latest designs with various designs, colors, and patterns. It has been serving its customers for years. The party wear bridal dresses has online visibility to assist customers. The bridal collection has provided the best prices with a quick return policy. Orders can be placed on the website.
SHIPPING TIME:
Order dispatches within 24 to 48 hours, Standard Delivery Time is approximately 2-4 working days
EXCHANGE / RETURNS POLICY:
We gives you Up to 7 Days (Return / Exchange) Policy. You will be responsible for paying for your own shipping costs for returning your item. Shipping costs are non-refundable.
Contact us:
If You ask any question or any suggestion, you may contact at [email protected]